Accomodations
Our Resort is nestled in on 12 gorgeous acres full of trees, trails and a pond home to critters and wildlife. We are conveniently located between Sioux Falls and Harrisburg on SD Hwy 115 (S Minn Ave) across from the Country Apple Orchard.
The facility itself is 15,000 square feet, all under one roof, with purified air, central air-conditioning and heated floors. The Splash Bark by SDK, a one of a kind INDOOR dog waterpark and Tiki Bar, is attached to our Resort for easy access for guests. To see other ways to enjoy the park check out the splash park section on our page.
The Resort has two large indoor playrooms for rainy day fun. Guests can lounge on our leather couches or jump around in our ball pits.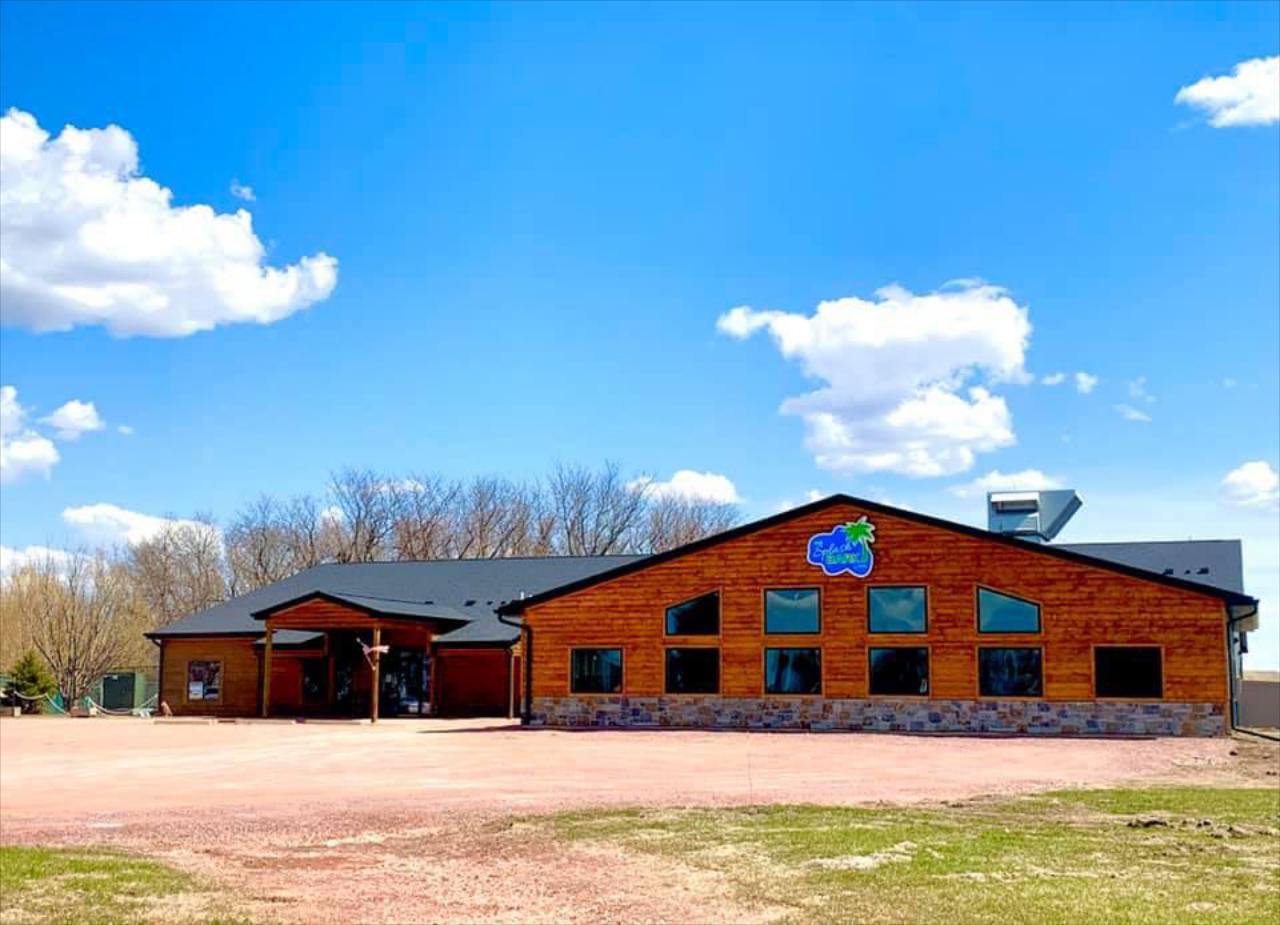 Large, Secure Play Areas
One of the features that sets us apart is our 2 acres of fenced in playgrounds with real grass and mature shade trees. Guests are evaluated by our team and placed into appropriate play groups by size and personality. We understand not all dogs enjoy group play so personalized playtime is also provided.
Our spacious property is complete with walking trails through a beautiful fenced in woods for guests to explore and enjoy. Your dog may even find a frog, bunny or butterfly along the way, but will for sure see squirrels scurring by!