Indoor Dog Park & Bar - Private Parties
$150 FOR AN HOUR OF PRIVATE RENTAL
Throw a birthday bash or have the park all to yourself! Includes 1 staff person and 10 puppy Coladas. Available on Tuesdays.
$125 for each additional hour
($20 off per hour for members)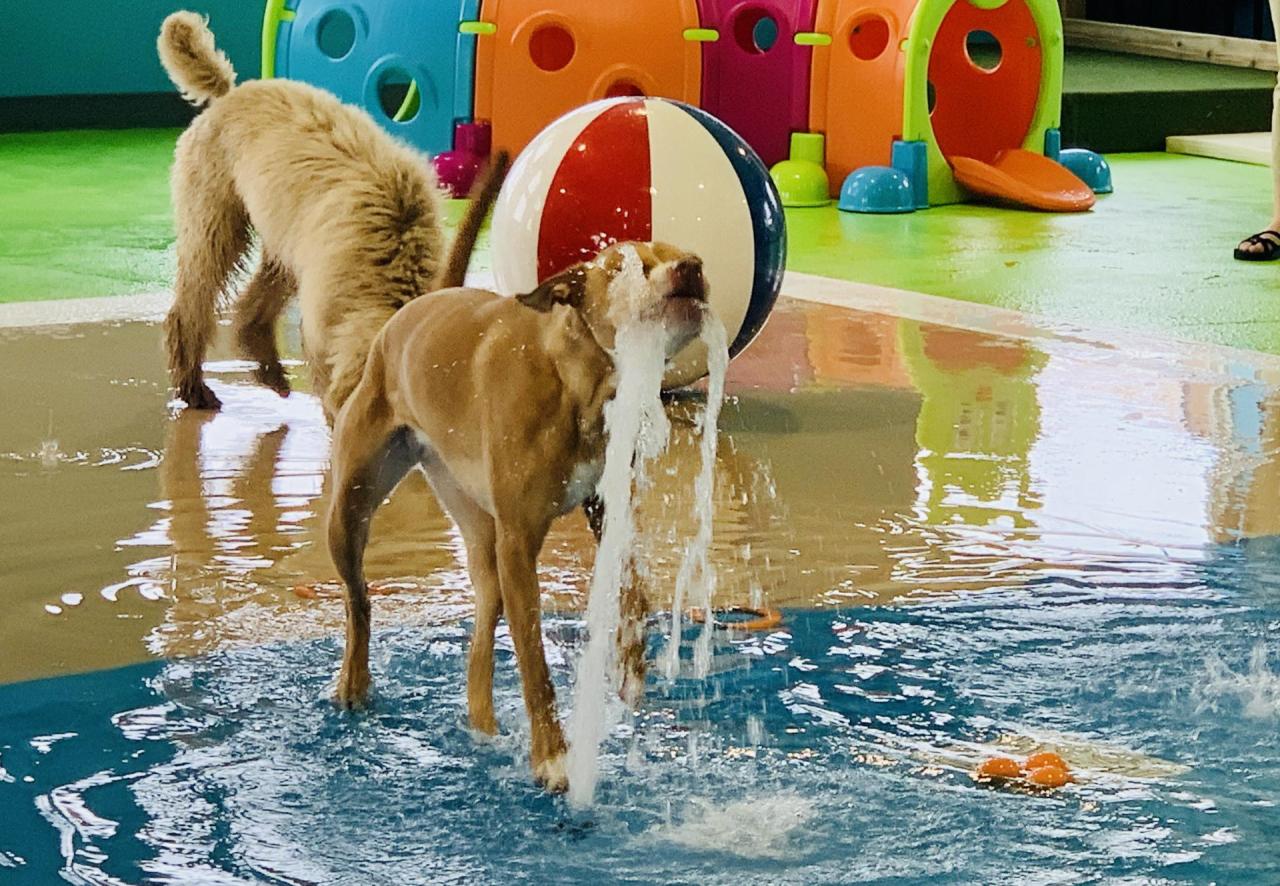 Public Hours:
Monday: 4:00pm - 8:00pm
Tuesday: CLOSED
Weds, Thurs, & Fri: 4:00pm - 8:00pm
Saturday: 12:00pm - 6:00pm
Sunday: 12:00pm - 4:00pm
***All dogs must SHOW proof of current vaccinations or be current in the SDK online portal. A picture on your phone works.
***No street shoes - flip flops are fun!
Step Right Up to Our Tiki Bar with Beer, Wine & Puppy Coladas!