OPEN DOCK is now available on Thursdays 5-7pm and Saturdays 11-1. There will be no coach available so, experienced jumpers only please!
*does not carry on year to year*
Dock Diving Jump Off competition August 19th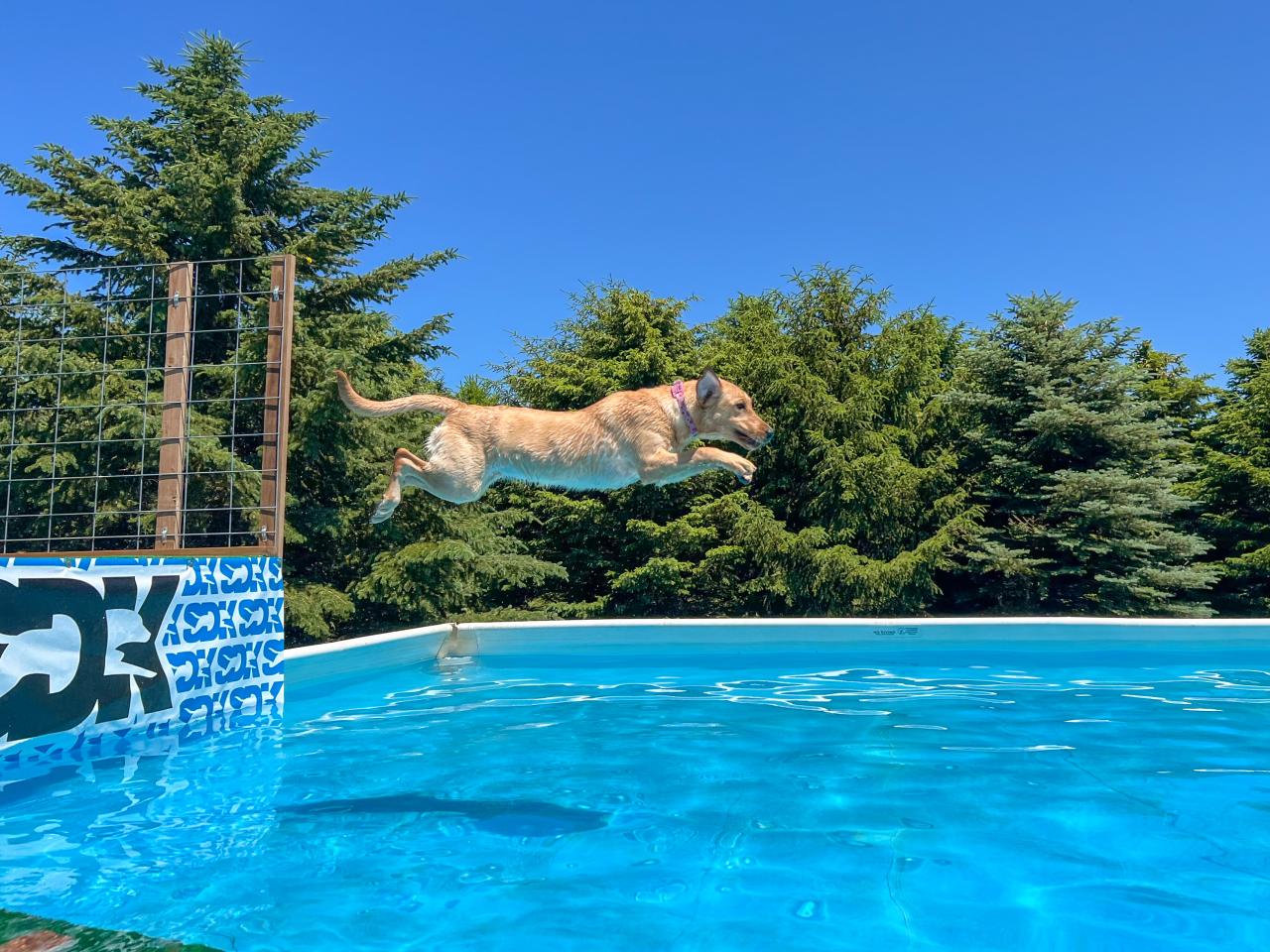 Dock Diving
Jump into our intro class that consists of four weeks. This class includes dock work and teaching the launch.
*$150 per four week class*
7/17 - 8/7 Mondays @5:30
6/4 - 6/25 Sundays @1
7/9- 7/30 Sundays @1
8/06 - 08/27 Sundays @1pm
8/14 - 09/11 Mondays @5:30pm
Advanced Jumpers
Learn different techniques to increase distance and perfect the launch.
*$150 per four week class*
7/9- 7/30 Sundays @2
7/17 - 8/7 Mondays @6:30
8/06 - 08/27 Sundays @2
8/14 - 9/11 Mondays @6:30